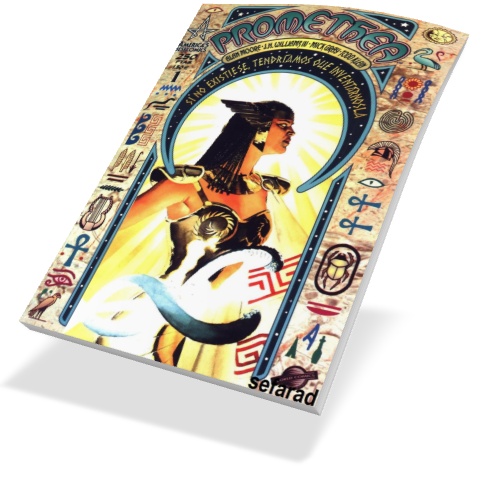 De la mano de Alan Moore llega una historia surrealista y llena de referencias literarias (como ya es costumbre) ambientada en un mundo futurista de los 90s.
Hablar de Moore es siempre motivo de discusión y comparación con su obra más conocida: Watchmen. Desde este punto de vista la obra hoy publicada "Promethea" ha sido juzgada de no ser el "Gran" Alan Moore, de tener un guion flojo y con falta de "rudeza".
Desde mi punto de vista habríamos de ver el entorno social actual del comic y del autor: El entorno "mainstream" del comic ya esta saturado de historias "duras", cuestionamientos sobre la moralidad, sexualidad, y demás problemas existenciales de los personajes con superpoderes. Ahora bien, es por todos conocida la postura "mística" que Moore ha tomado en la última década, una postura que se ve reflejada en comics con contenidos mucho más literarios, llenos de fantasía espiritual y religiosa e incluso historias más detectivescas.
Como resultado hemos visto una serie de relatos que si bien podrían decirse son más tranquilos en sus contenidos, la calidad en la escritura y el desarrollo de la trama no son para despreciarse ni mucho menos. De este modo hemos podido leer historias como The League of Extraordinary Gentlemen, Tom Strong, Tomorrow Stories, Promethea y a últimas fechas 1963.
Una vez que dejamos las comparaciones con Watchmen, encontraremos que Promethea tiene mucho que ofrecer; sobre todo una lectura muy agradable y las sorpresas que Moore siempre guarda para los momentos más inesperados. Disfruten. (Dash)
162 MB | Español | CBR | 04291210Sfrd
http://hotfile.com/dl/92733506/e6b94..._Sfrd.rar.html